Testimonials
Read what our customers say about our work....
What can I say? I am speechless! It is awesome! I love it! You guys are incredible. I could not be happier. Thank you.

– Sherry A.

---

Fantastic! The video captured the day! In our memory the day was beautiful – the video proves it! Time went by so fast – too much to see and remember. To be able to re-live the day, see the happiness of Angie & Keith with family and friends – thank you so much!
– Leslie & Leo G.

---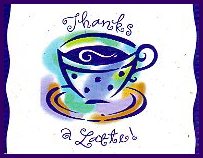 Being a videographer myself I know the difficulties of shooting outdoors on windy SF Bay under the trees in dappled light, and of shooting indoors at night with only ambient light. You did an outstanding job of capturing the major events. You got great shots under difficult circumstances. Gwen and Mike appreciated how you seemed to blend into the background…….
– Sandra M. (mom of bride)
---

Thank you for the wonderful job you did with our wedding. Your ongoing support always reaffirmed to me that I had chosen the perfect videographers. Being able to have that level of confidence in someone made me a relaxed out-of-town bride. I even told family members months before the event all about or ongoing contact.

– Jeanna & Greg S.

---

Thank you for an amazing wedding video. We knew it was going to be good when we saw the montage for the rehearsal dinner - but you still surprised us. The video is shot beautifully, edited perfectly, tasteful and flows extremely well. Everyone who watches it agrees.

Thank you.
– Kate & Atif D.

---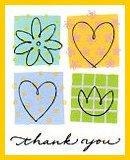 I am happy to say that we both love our video and Jeff has watched it probably a dozen or more times in the month since we've had it! When we first sat down to watch it together, we laughed and cried the whole way through and it really took us back to our day. I was amazed at the interview you got with Jeff and cry every time I see it. Thank you for capturing a moment that is priceless.

– Joy & Jeff S.
---
Thank you so much for the incredible work and creativity you put into designing our wedding DVD. Watching the DVD took us right back to that special day and we got to re-live every moment with our families and friends.
– Michelle & Jerry M.